Real-world lessons from culture-building masters
Most leaders know that a strong culture is a foundation for building a great organization, but great cultures don't just happen on their own. Rather, they're designed and built systematically, brick by brick.  Each week, join David J. Friedman, the best-selling author of Culture by Design, as he speaks with extraordinary leaders, from all walks of life, and they share their biggest successes, failures, and lessons learned on their culture journeys.  If you're searching for the best insights on building a high-performing culture, then Culture Architects, a production of ForbesBooks, is for you.
Listen to David's Podcasts on…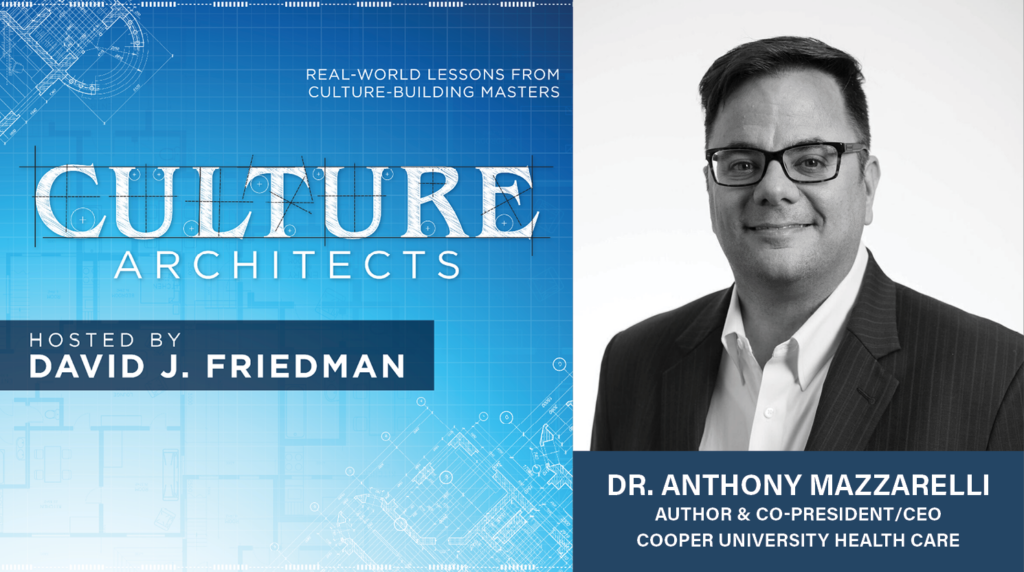 Episode 16: Dr. Anthony Mazzarelli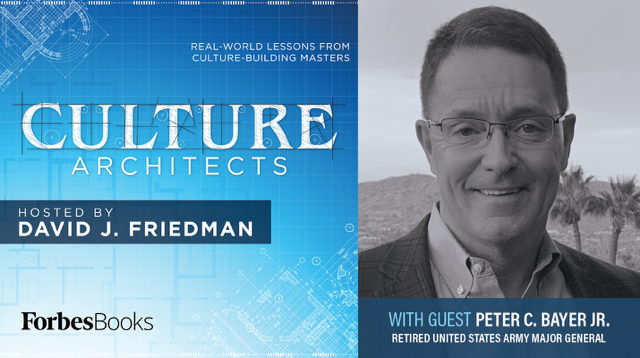 Episode 02: Peter C. Bayer Jr.
How systematic are you with
your culture?
Take David's Culture Assessment to discover how systematic you are about working on your culture.